This week's image was included in a series of views taken around the village of Fintry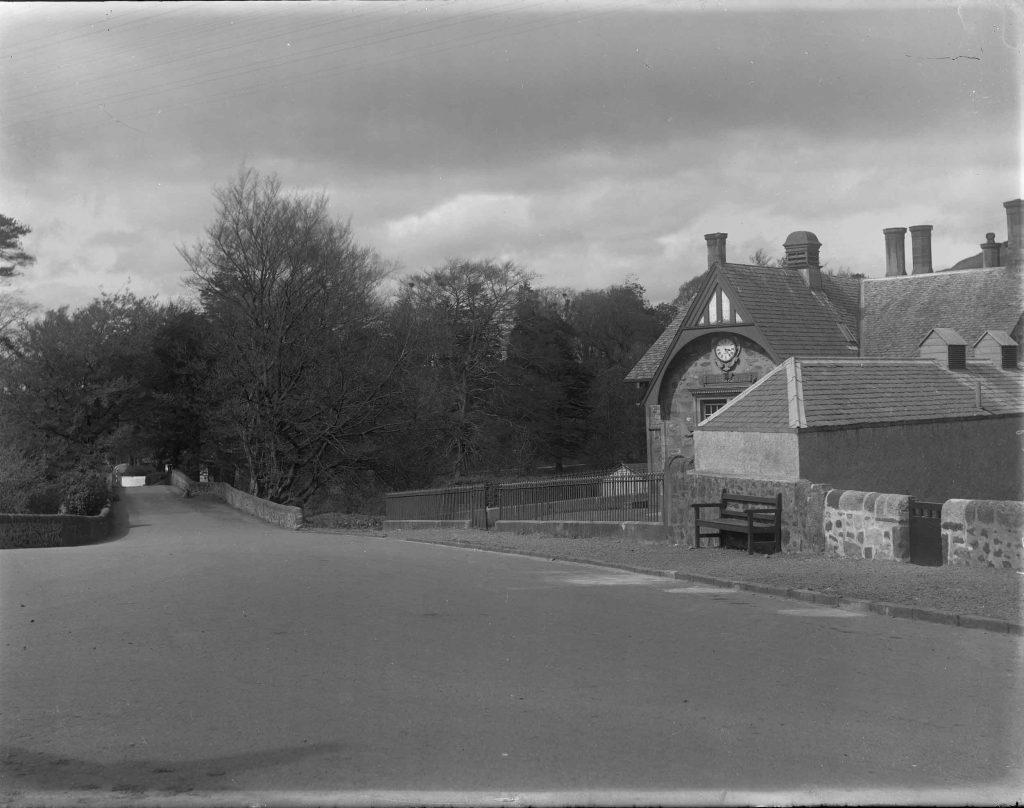 On the front of the building a clock is clearly visible
The building had been the local school   Financed by a Mr John Stewart, a retired Fintry merchant, it was named after him – "Stewart's School"
In use from 1839-1961 it then became a Community Centre and is now I understand a private dwelling
I remember a saying that adults used to quote when I was young…..
"School days are the happiest days of your life so make the most of them"
……..I always thought this was just a lot nonsense
In hindsight they were of course correct
There were only two real downsides to school:-
the amount of homework you were given, and
the dreaded Strap
To my credit I never received "The Belt" not because I was a perfect angel only because I never got caught!
The plus points were way more fun with furtive kisses to steal, the innocent holding of hands, "important" secrets to be shared, wondering who you would dance with at the School Disco, the excitement of receiving a Valentine's Card with S.W.A.L.K written on the back and if you were really lucky (or loved) a lipstick kiss!   The boys played "British Bulldogs" or tried to set things on fire with magnifying glasses (luckily the Scottish Weather wasn't conducive with fire lighting)   The girls meanwhile played weird hand games, singing rhymes to go along with them, or made Cats Cradles out of string!
The School Holiday's seemed to just go on forever and it was a real cultural shock when you went to the High School   Suddenly you had to work your way back to the top again – life just wasn't fair
Today childhood ends way too early   A sign of the times many will say, a real shame say I, innocence lost can never be recovered
Childhood is precious   Far too quickly children grow up and have to make their own way in the world   The times we live in are full of worry, danger, threats and pain   Childhood should last as long as possible for all too soon reality strikes and life loses much of its mystery and magic
Anything and Everything seemed possible when you were a child
Adulthood itself brings with it many pluses, but there will always be a bit of the "Little Boy" in me, stealing kisses behind the Bike Sheds