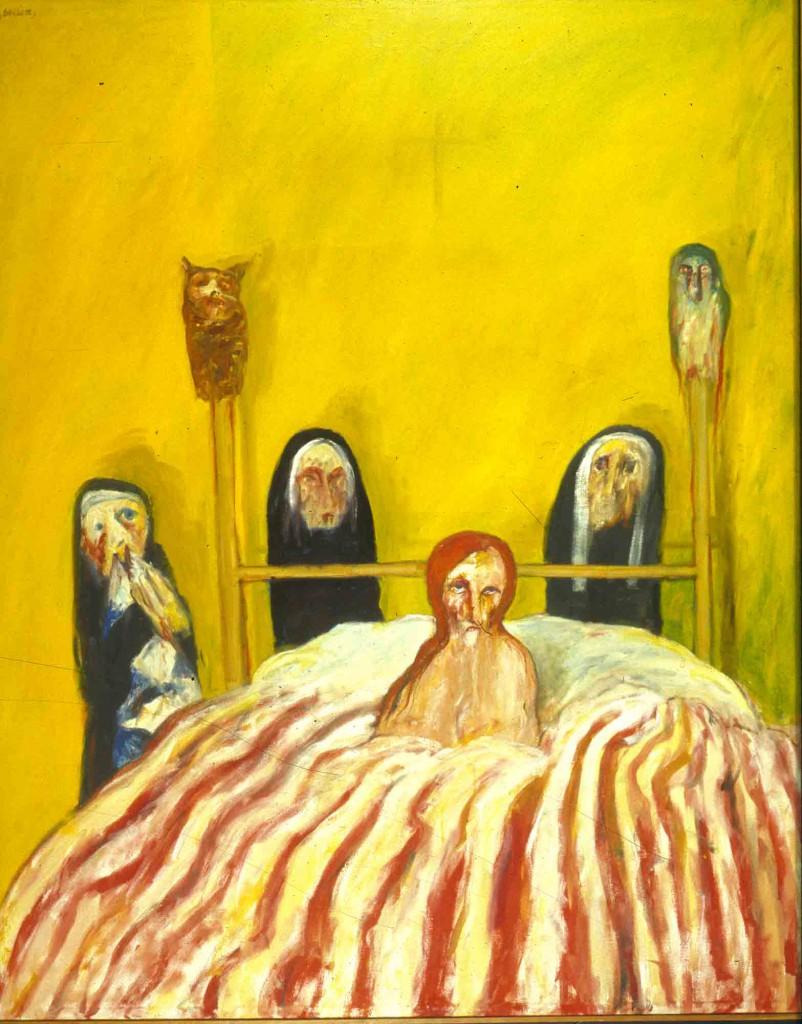 This painting came to the Stirling Smith from the Scottish Arts Council Bequest of 1998.
John Bellany, CBE, RA, (1942 – 2013) graduated from Edinburgh College of Art in 1968. This picture is one of his earliest works, of which there are 128, in public collections in Britain.
Throughout his life, Bellany suffered from ill – health, and many of his works are on the theme of death. From 1973-78 Bellany was head of the faculty of painting at Croydon College of Art
In 1984, he was diagnosed with liver disease. In 1988 he was operated on for a then relatively new liver transplant procedure; this also inspired works. Carried out at Addenbrooke's hospital in Cambridge by Sir Roy Calne, Bellany not only survived but started to paint within hours of the operation – first producing a portrait of the nurse caring for him, then going on to produce a set of pictures known as the Addenbrooke's series.
In 2003 Damien Hirst came out as an admirer of Bellany and bought several of his works as well as praising him as one of the major painters of the twentieth century.
He died in 2013, and his last works featuring the Scottish Women's Hospitals of 1914 – 1919 are on show in the Scottish Parliament