The current exhibition at the Stirling Smith Art Gallery and Museum is Twentieth Century Art from the Smith's Collection. This is one of about 60 works in the show, which runs until 14 August. Many different movements and styles are covered, and every decade of the century is represented.
The work featured today is from 1997, and was bought by the Smith,  from a small exhibition of paintings at the Smith by artist Ian Thompson, who at that time was working in very bright flat, acrylic colours and on a food theme. Smells Like Seafood Supper was the title of the exhibition.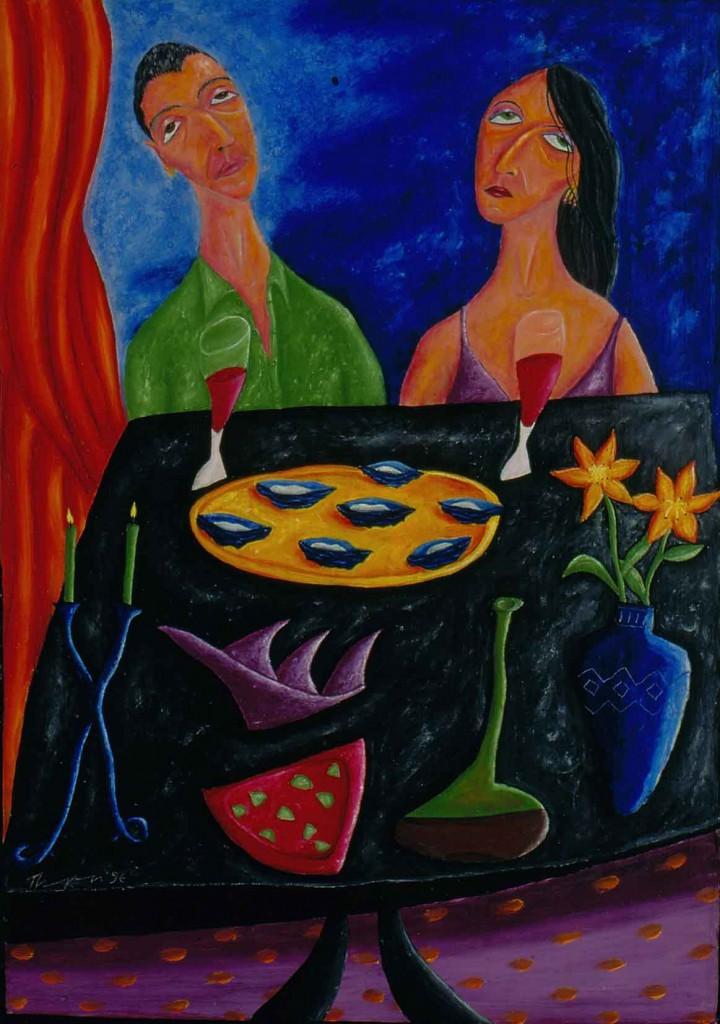 The painting was purchased for the Smith's collection, not only for its decorative qualities, but because it was painted in Stirling and is a self – portrait of the artist with his wife, journalist and activist Barbara Chalmers, who was Head of Communications for Stirling Council. Barbara has since moved from Stirling, but she was active in the feminist movement, and the Stirling Women's samba band, 'Beat That', established in 1992 and still going strong. Barbara went on to establish Final Fling in 2012, the organisation which is to death what Mumsnet is to birth. Barbara has pioneered Death Cafes across Britain, to guide people to plan for their last party.