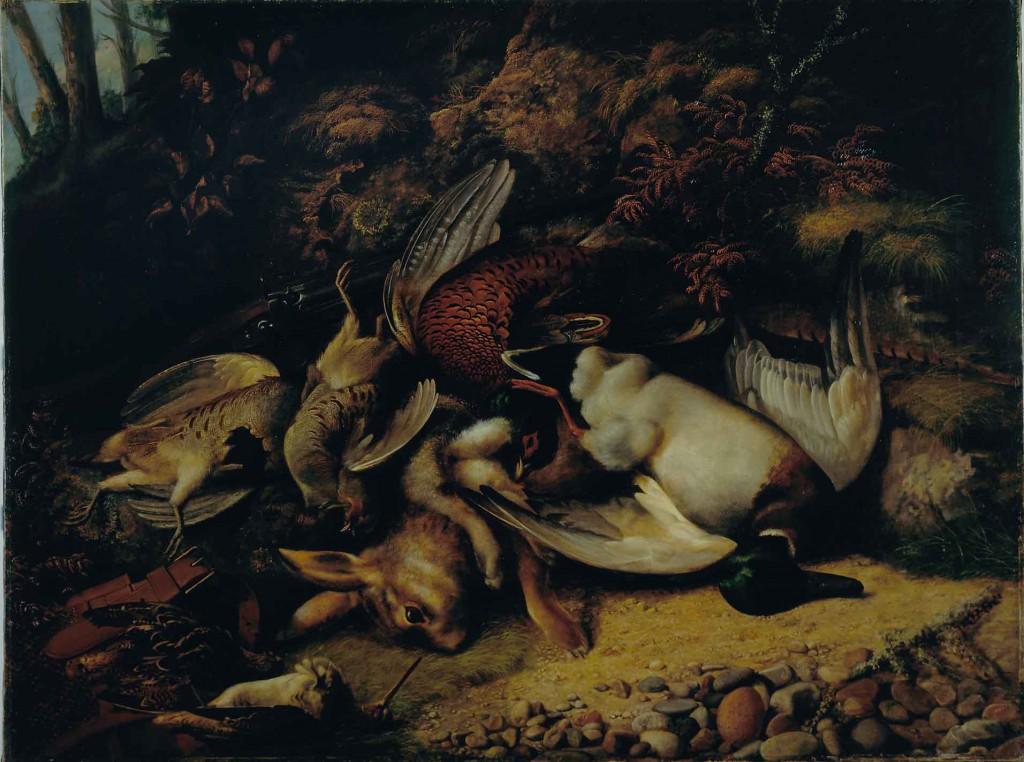 To mark 'the Glorious 12th', the traditional start of the shooting season in Scotland, today's painting from the Smith collections is a still life by artist John Bucknell Russell (1819 – 1893). It was gifted to the Smith by Mr Watt of Stirling in 1932. At one time, such paintings were very fashionable in places associated with the hunting fraternity as Stirling was.
Born in Edinburgh and raised in Aberdeen, John Russell started his working life as a house painter. He did an altar piece painting for St Mary's Chapel, Aberdeen and interiors for Haddow House and Kelly Castle. He settled at Fochabers where he had sporting commissions from the Duke of Richmond and Gordon and his friends who came to Castle Gordon for the hunting season. He also obtained commissions from Lord Lovatt in Inverness.
Russell specialised in paintings of fish and fishing scenes. He was a skilled wood carver, making models of Spey salmon to the exact measurements of the originals. These were carved in the old laundry workshop of Castle Gordon and painted by his daughter. Several of his children became artists, and he exhibited regularly at the Royal Scottish Academy. This work may be 'The Morning's Sport' exhibited at the RSA in 1863.