Ronald A Muirhead (1930 – 1989) was an artist and gallery owner who enriched the lives of the people of Stirlingshire, and his portrait by James Robert Wallace Orr, in the Stirling Smith collections, reflects his artistic interests. The sculpture on the table is his own, and the view into the garden is from his living room in Ben View, Kippen.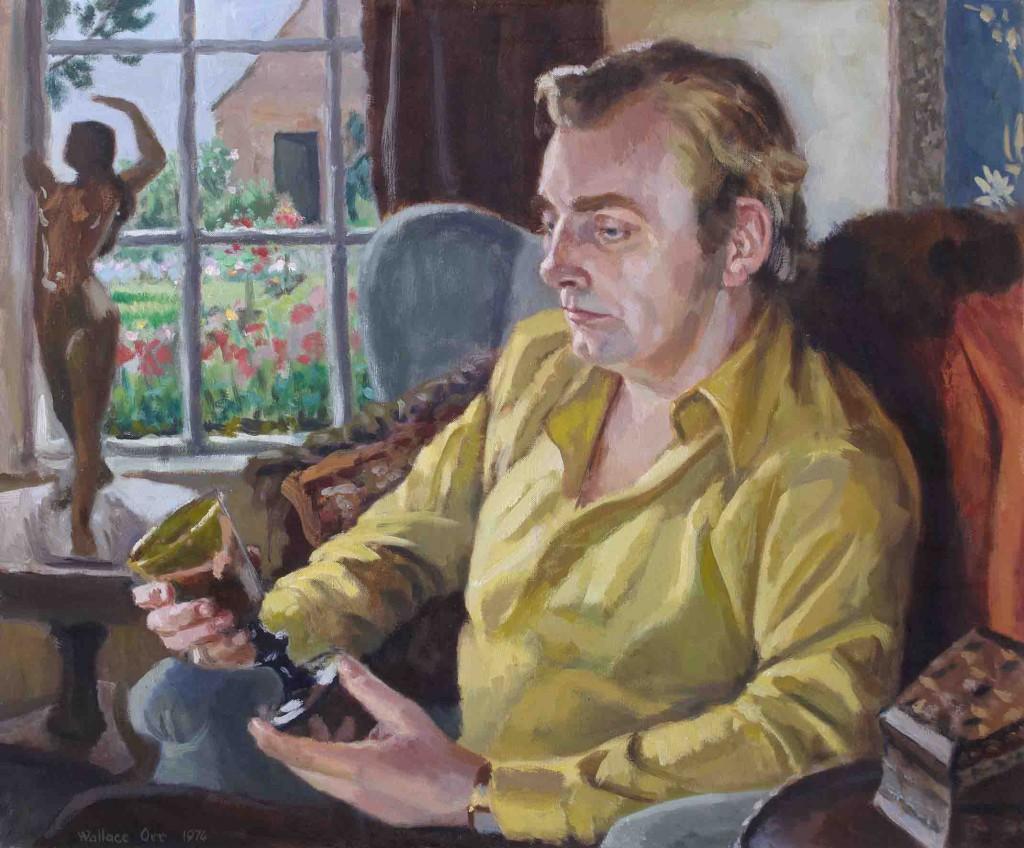 An injury during National Service restricted his capability as an artist, but he produced a series of portrait heads, including fine likenesses of the actors Moultrie Kelsall and Jeannie Carson which are also in the Smith collections.
A good singer and performer, he had many friends in the world of theatre. He acted in television and had parts in the film Kidnapped and the series Dr Finlay's Casebook.
In 1973, he began to run art exhibitions in the Kippen Post Office. He also ran a gallery in Dumbarton Road Stirling, followed by the Kippen Gallery which opened in 1978. He initiated the annual Kippen Street Fayre in 1980, which is still going strong. Like many other good citizens and community activists, he was a Friend of the Smith.