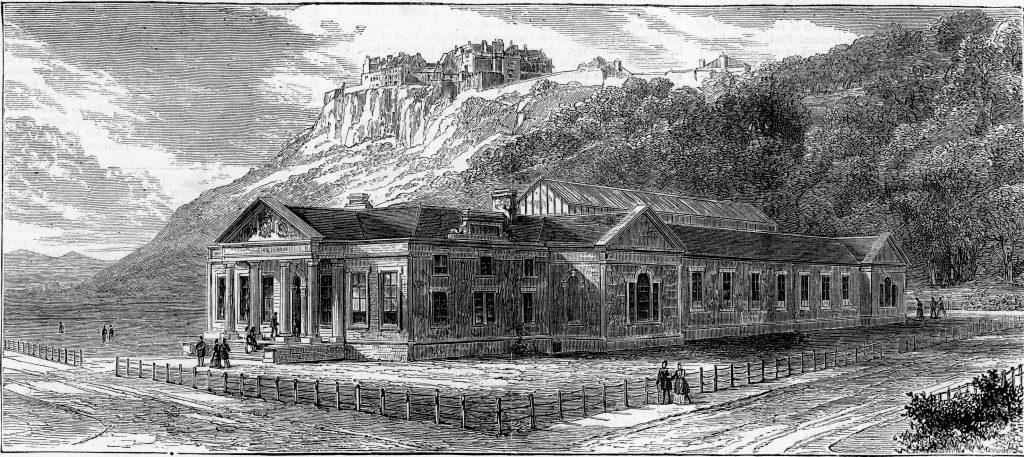 This engraving of the Stirling Smith Art Gallery and Museum in August 1874 was published in The Graphic Magazine, gifted to the Smith by Jim Thomson. The Stirling Smith has served Stirling as a museum, gallery and cultural venue for 142 years. It was therefore quite a surprise to see "Stirling's Museum 1949" under a photograph of Cowane's Hospital in a popular Sunday family newspaper. Cowane's is also a vitally important Stirling cultural institution, but it could never be confused with a museum. We will look at the history of Cowane's next week.
It is a great pity that both organisations are so little known on a national level that such confusion can go unremarked. The Stirling Smith has an outstanding collection of local, national and international importance. The curators have been working hard to quantify the collection, demonstrating its significance to the Scottish Government to win national Collections Recognition status.
One of the arguments made for national recognition is the longevity of this column, running without a break or repetition since November 2004. Twelve years is something of a record for any newspaper column, but for one on a Scottish museum collection it is virtually unknown. The Smith's collection has been catalogued here on a weekly basis and one of the 25 letters from eminent people in support of the Smith has been written by the Editor of the Observer.