The Treasures of the Smith exhibition, which runs until 4 October has a new acquisition of some significance. It is an embroidered fire screen by the famous suffragette activist and artist, Marion Wallace Dunlop (1864-1942). The subject is Spring and features a woman in long purple robes surrounded by blue birds, bluebells and other spring flowers.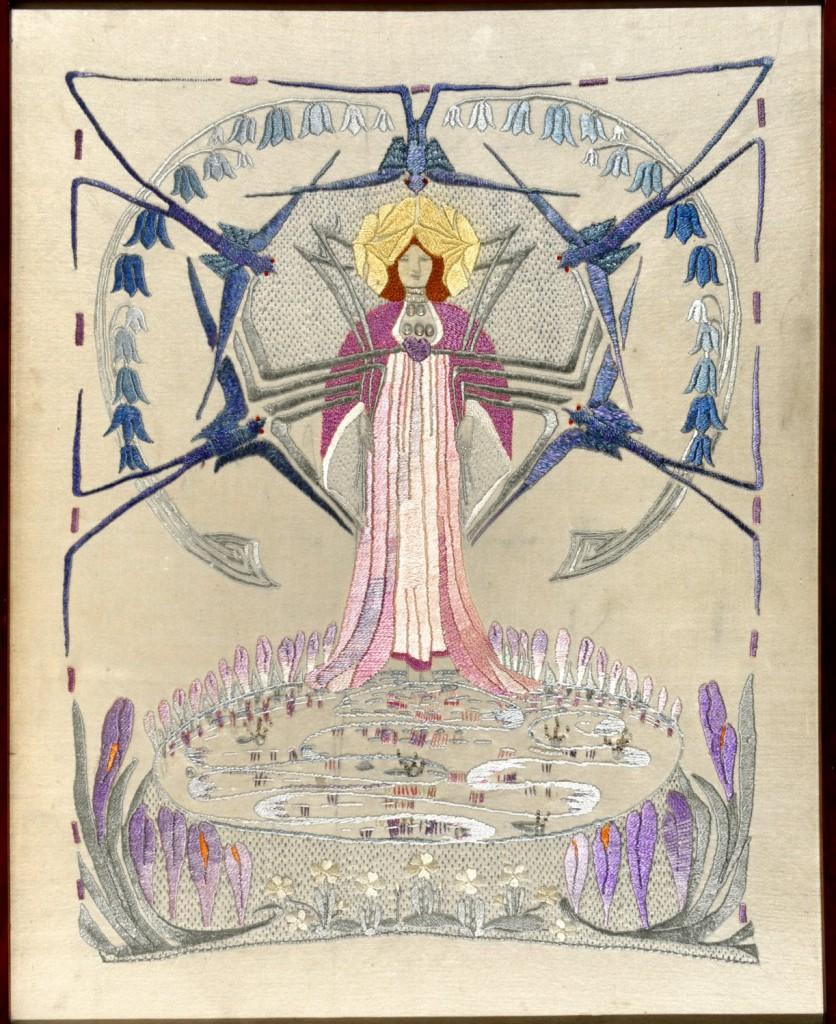 Marion Wallace Dunlop, who trained at Slade School of Art, was an artist of considerable talent but until now, none of her work has appeared in the collection of a public museum or gallery.
Although she lived most of her life in England, she was fiercely proud of her Scottish birth and heritage. She claimed descent from William Wallace's mother (as did the entire Wallace Dunlop family), and she sought to emulate Wallace in her fight for votes for women. Jailed in July 1909, she wondered what William Wallace would do – and stopped eating, thus initiating the tactic of the hunger strike, which has since been a powerful weapon in the hands of political prisoners worldwide. George Bernard Shaw wrote that her actions 'struck a chord which will vibrate to the end of time when we are dead and forgotten, when this great movement has spent itself and been crowned with victory'.
Marion still has relatives in Kippen, and it is good to have her art in Stirling.