The Stirling 100 exhibition, featuring the histories of 100 men from Stirling who fought and died in the Great War, finishes on Remembrance Sunday at the Stirling Smith Art Gallery and Museum.
On Friday 6 November at 2pm 2017, Dr. James Smyth, one of the curators of the exhibition will give a talk on 'Music, Memory, Emotion: Unveiling the Memorials of the fallen of the Great War in Scotland'.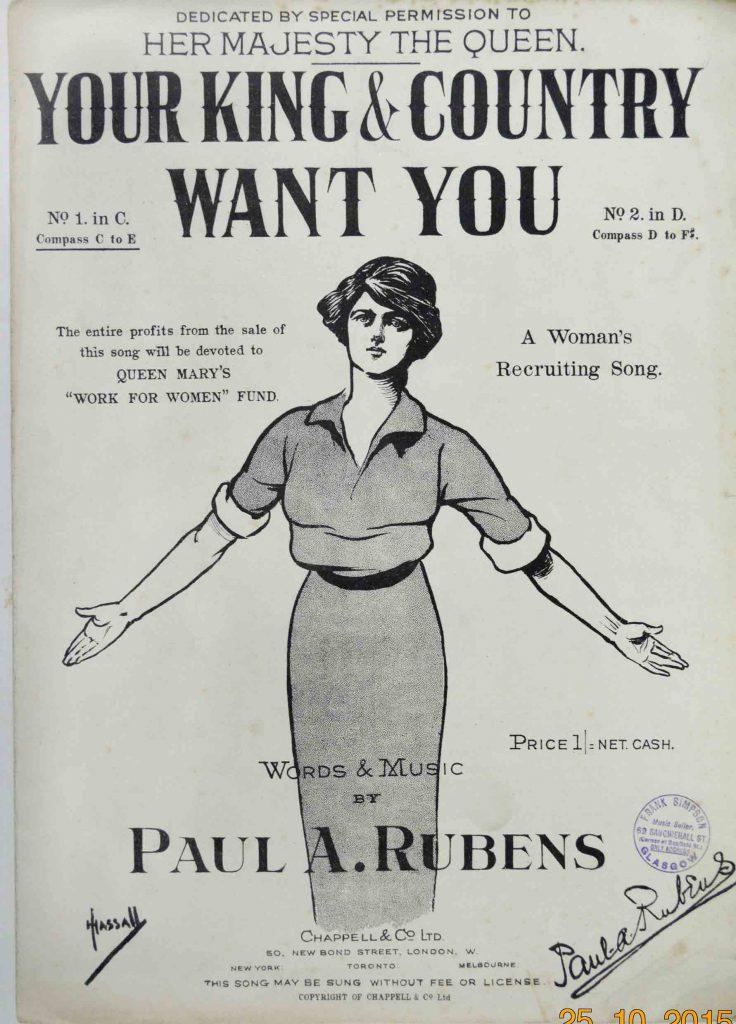 Music and song have always played a big part in conflict. 'Your King & Country Want You', recently gifted to the Smith collections, was a famous recruitment song sheet of 1914, written by the composer Paul Rubens. The song was sung and promoted by music hall star Vesta Tilley, known at the time as 'Britain's best recruiting sergeant.' The cover of the song sheet was designed by artist John Hassall (1868 – 1948), well known for his poster designs, who earlier in 1914 had won Glasgow Corporation's competition for the best painting to celebrate the 600th anniversary of Bannockburn.
Along with 'Pack up your troubles in your old kit bag', 'Keep the home fires burning' 'Roses of Picardy' and many others, this song was parodied in Joan Littlewood's satirical 'Oh What A Lovely War' musical of 1963, and film, directed by Richard Attenborough, in 1969.