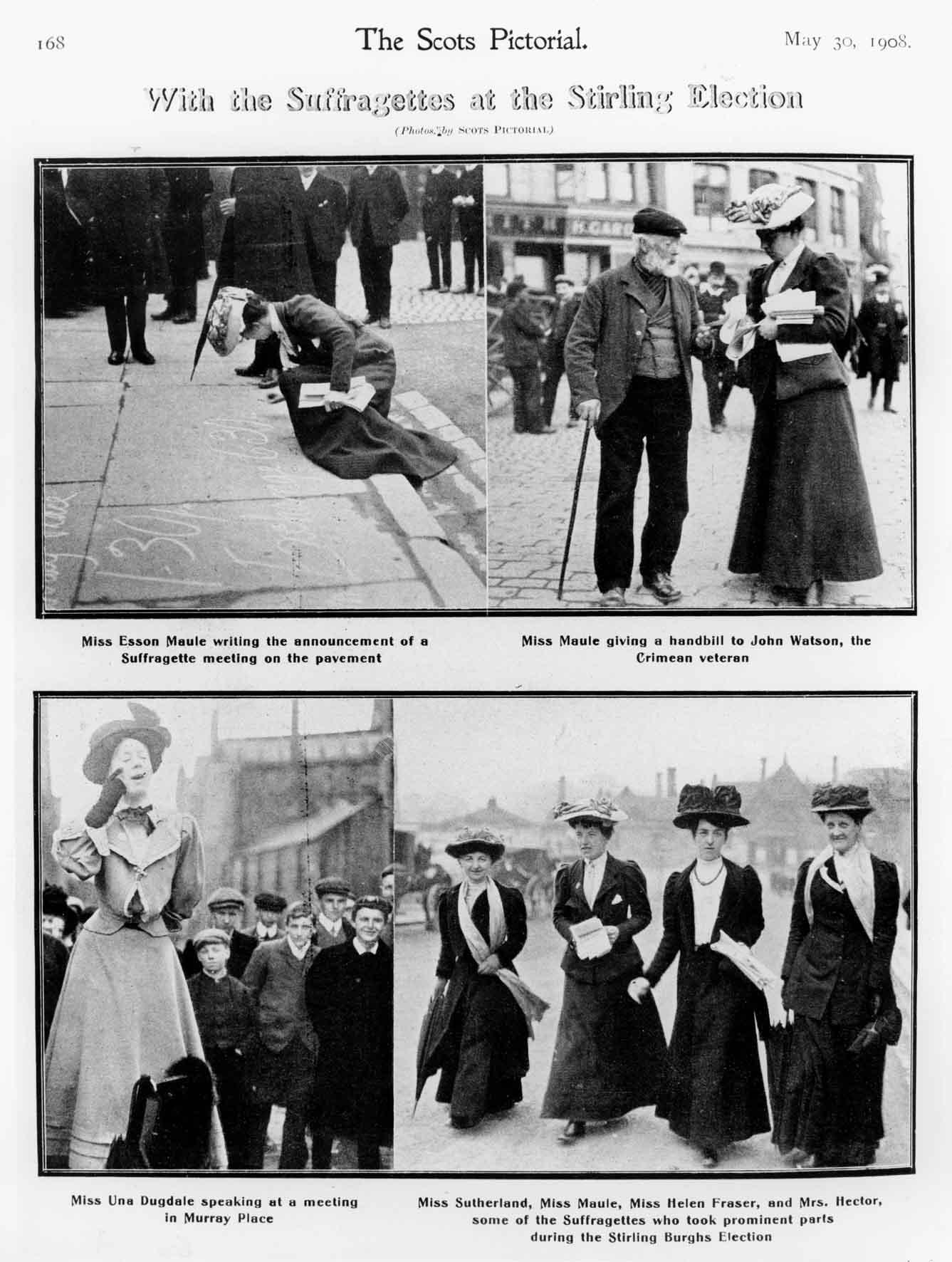 In the years leading up to the Great War, Stirling was a hot bed of suffragette activity. With the death of Prime Minister and Stirling MP Sir Henry Campbell – Bannerman in April 1908, suffragettes of every party converged on Stirling to fight the Stirling and Dunfermline Burghs by-election. Campbell – Bannerman had been an opponent of women's suffrage. His successor, A H W H Ponsonby, also Liberal, was no different.
The Great War 1914 – 1919, which was sustained by female labour at home, demonstrated the strengths and capabilities of women.
After two centuries of struggle for equal voting rights, the Representation of the People Act (1918) was given royal assent on 6 February. It was a partial victory, as women voters had to be 30 years of age or older, but it was a landmark.  Almost a hundred years to the day, there will be celebrations when tomorrow at 2pm, the distinguished historian Bernadette Cahill gives a talk in the Stirling Smith. She has published on American Women's Suffrage history, and will talk about some little – known episodes in the history of the Scottish suffragettes. This will be followed by equali – tea and special biscuits to mark the day. Admission and parking is free, so join us in the celebration.