The Stirling Smith does not have a large collection of costume, but this is one of 26 items, sewn by eight year old Matilda Murdoch in 1839. Each piece of clothing is a sewing sample, produced to demonstrate how the stitching should be done. This dress is no more than six inches at its widest point and could have fitted a tiny doll. It is hand stitched, as sewing machines were not in popular use until the 1860s.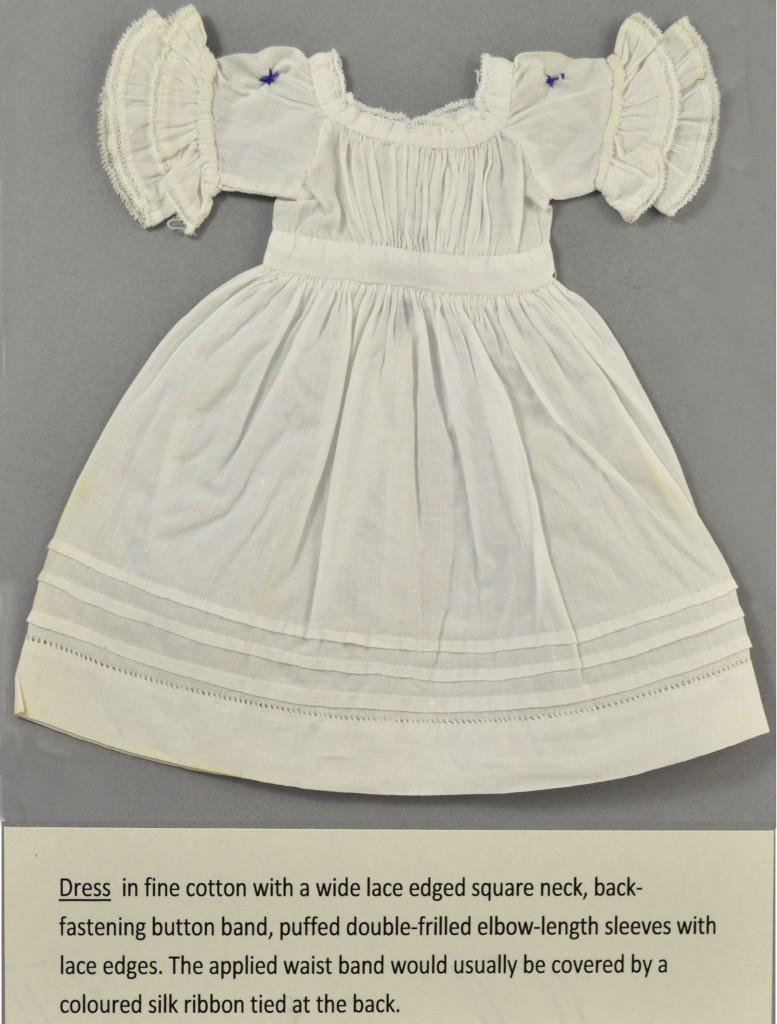 We know little of Matilda Murdoch (1831 – 1911) except that she attended a Ladies' School of Needlework and won prizes there. A poem stitched by her reads 'Youth is the morning bright and gay/And if 'tis spent in wisdom's way/We meet old age without dismay / And death is sweet at last'.
Matilda passed her sample book to a relative, who gave it to the Superintendent of Homecraft for Glasgow Corporation Education Department. The specimens were washed, bleached, remounted and displayed at the International Congress of Home Economics in Edinburgh in 1954. Ownership then passed to Margaret Roddan (1915 – 2006), Headmistress of Beacon School for Girls. The next owner was Dorothy Kinloch, who gifted them to the Smith in 2014.
They were restored by costume specialist and Friend of the Smith Mary Eastop.