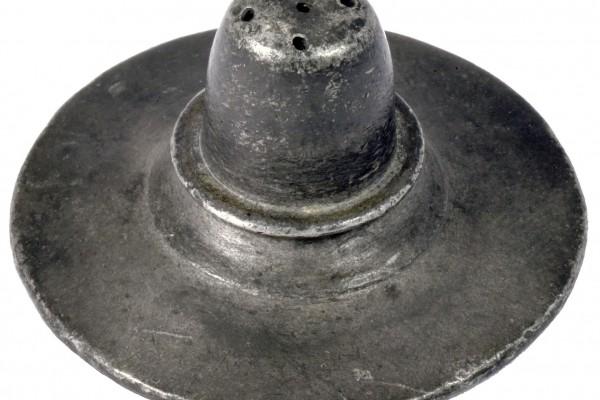 Just one of the questions the panel faced as the Quizeum explored the collections of the Stirling Smith Art Gallery and Museum on Monday 23 November, 2015 Griff Rhys Jones was joined by Quizeum regulars Lars Tharp and Janina Ramirez.  And special guests, writer and broadcaster Hardeep Singh Kohli and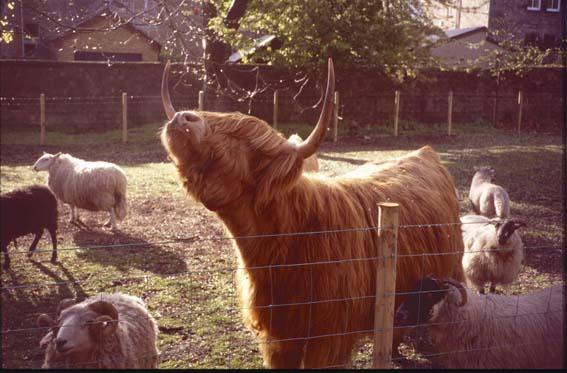 A new full colour book on the story of Hamish McKye Denovan (1993 – 2014) is published this week by Tatterdemalion Blue, a publisher now based in Stirling. It is the work of Stirling – based authors Angela and Craig Mair and is a tribute to the now legendary beast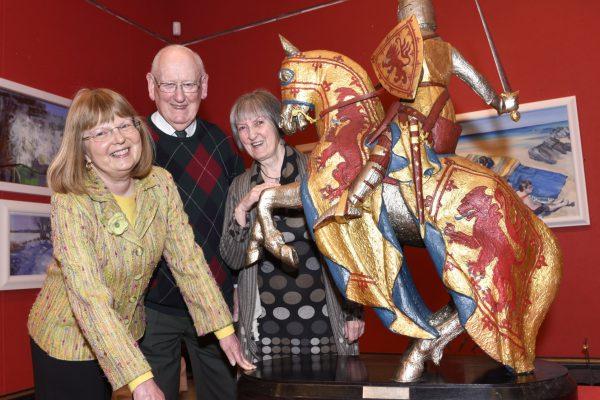 Friday, 26 June 2015 was the long anticipated launch of the Stirling Smith's own summer exhibition. The exhibition looks at the range, quality and importance of the collections.  Stirling-based artists such as Hugh Green and Denovan Adam are on display beside many popular and pieces of art relating to Stirling.
Dougal Graham (1724 – 1779) the Raploch Rapper, Poet, Chapman, and Stirling's first war correspondent sits in effigy in the Stirling Smith. On Friday 22 May at 7.30pm, writer and fellow poet John Coutts will brought him to life again when the Riverside Drama Club's production of "A Chapman Calls"
This weekend is the annual Festival of Museums, and to celebrate, the Stirling Smith is hosted a free demonstration at 2pm on Friday 15th May, by award-winning artist and local girl Rosanne Barr. Rosanne, who is now Vice President of the Glasgow Society of Women Artists, was educated at Balfron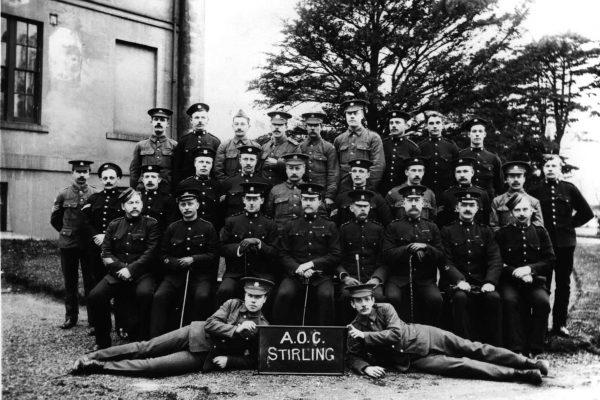 On Monday night, the Friends of the Smith are hosting a talk by Colin Tennant of Historic Scotland on the development of the Engine Shed, Forthside as Scotland's first National Conservation Centre. This new national facility in Stirling will act as a focal point for those seeking information, advice and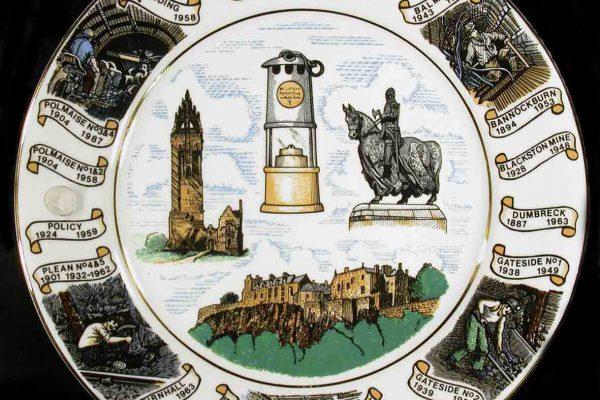 This rare plate, donated to the Smith collections by colliery workers William McKinlay and Raymond Frew, attempts, to sum up the significance of the Stirlingshire collieries. That the miners and the mining industry were as important to Stirling, as Stirling Castle, William Wallace and Robert the Bruce is undeniable.
With three more posting days to Christmas, take a look at this Stirling card of 2004 which was in MP Anne McGuire's annual Christmas Card Competition. Christmas cards have changed in the last ten years. The ecard market has grown; messaging on social media platforms is free and popular; schools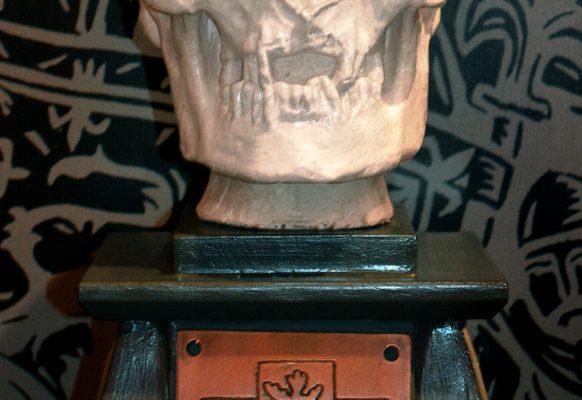 King Robert the Bruce died on 7 June 1329. His body was buried in Dunfermline Abbey and his heart was taken on crusade by Sir James Douglas. Douglas got as far as Teba in Spain, where he was killed in battle with the Moors. The heart was returned for burial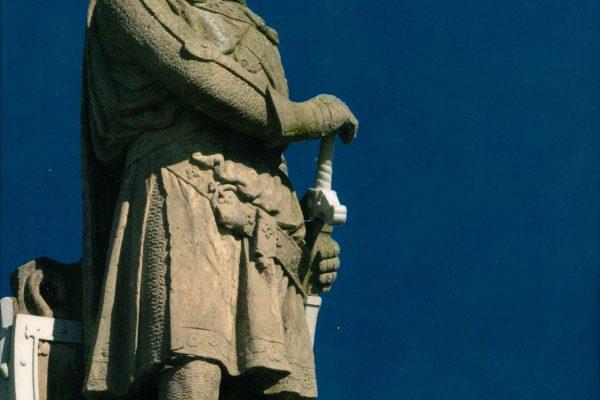 The Declaration of Arbroath, sent by the barons and nobles of Scotland to the Pope on 6 April 1320, was a document which underlined the freedom won at Bannockburn and shaped political thought in Scotland and elsewhere thereafter. This version was stitched as part of the Smith's 2014 banner by